PLAN YOUR TRANSPORTATION IN PARIS
PARIS PRIVATE CAR SERVICE
LE BOURGET AIRPORT
OUR FLEET & PRICES
MERCEDES E-CLASS
MERCEDES V-CLASS
VW-CARAVELLE
RENAULT TRAFFIC
1 – 3 PAX
1 – 7 PAX
1 – 8 PAX
1 – 8 PAX
LUGGAGE CAPACITY:
2 LARGE + 2 SMALL
LUGGAGE CAPACITY:
4 LARGE + 2 SMALL
LUGGAGE CAPACITY:
5 LARGE + 2 SMALL
LUGGAGE CAPACITY:
5 LARGE + 2 SMALL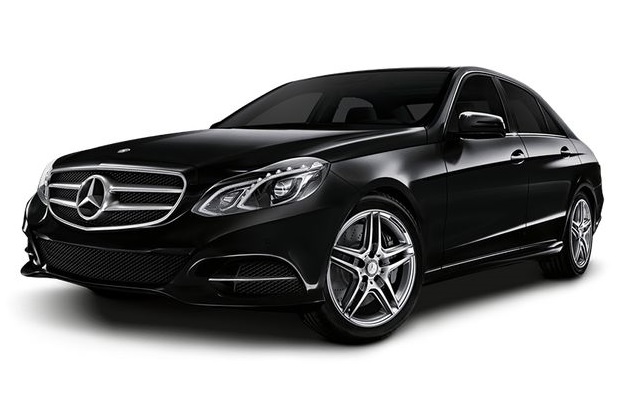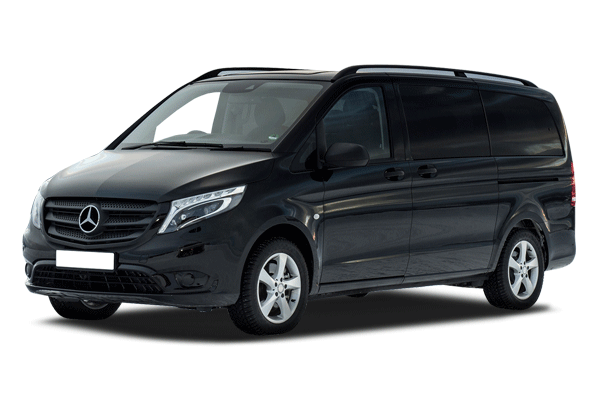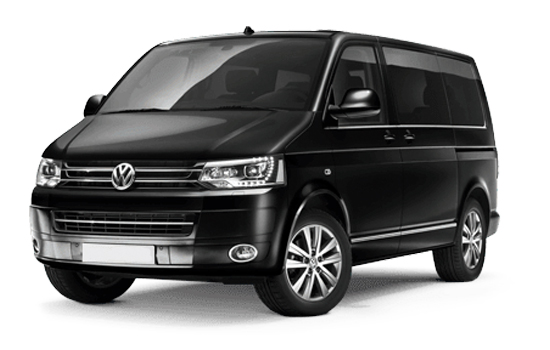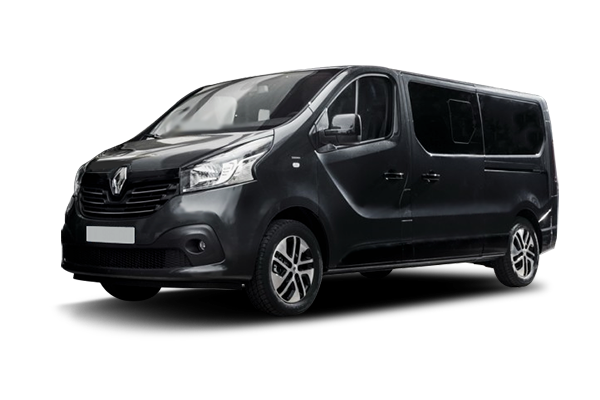 LE BOURGET AIRPORT  to/from  PARIS CITY ( price for 1 way, no type of car )
| 1 – 2 PAX | 1 – 3 PAX | 4 PAX | 5 PAX | 6 PAX | 7 PAX | 8 PAX |
| --- | --- | --- | --- | --- | --- | --- |
| 100 € | 110 € | 120 € | 125 € | 130 € | 135 € | 140 € |
LE BOURGET AIRPORT  to/from  DISNEYLAND ( price for 1 way, no type of car )
| 1 – 2 PAX | 1 – 3 PAX | 4 PAX | 5 PAX | 6 PAX | 7 PAX | 8 PAX |
| --- | --- | --- | --- | --- | --- | --- |
| 110 € | 120 € | 130 € | 135 € | 140 € | 145 € | 150 € |
LE BOURGET AIRPORT  to/from  VERSAILLES ( price for 1 way, no type of car )
| 1 – 2 PAX | 1 – 3 PAX | 4 PAX | 5 PAX | 6 PAX | 7 PAX | 8 PAX |
| --- | --- | --- | --- | --- | --- | --- |
| 110 € | 120 € | 130 € | 135 € | 140 € | 145 € | 150 € |
LE BOURGET AIRPORT  to/from  SUBURB ( price for 1 way, no type of car )
| 1 – 2 PAX | 1 – 3 PAX | 4 PAX | 5 PAX | 6 PAX | 7 PAX | 8 PAX |
| --- | --- | --- | --- | --- | --- | --- |
| 110 € | 120 € | 130 € | 135 € | 140 € | 145 € | 150 € |
Paris–Le Bourget Airport is an airport located within portions of the communes of Le Bourget, Bonneuil-en-France, Dugny and Gonesse, 6 NM (11 km; 6.9 mi) north-northeast of Paris, France. It is now used only for general aviation including business jet operations. It also hosts air shows, most notably the Paris Air Show. Paris-Le Bourget Airport, which  celebrated its centenary in 2014, is an airport exclusively dedicated to  business aviation, located just 7 km from Paris and  20 km from La  Défense. It occupies an area of 553 hectares and has three runways, two  of which can operate independently.
The Paris Air Show is the world's calendar-oldest air show. Established in 1909, it is currently held every odd year at Le Bourget Airport in north Paris, France. The  Paris event starts with four professional days closed to the general  public, and then Friday, Saturday and Sunday the public, including  children, are allowed in. The Paris Air Show is organised by the French aerospace industry's primary representative body, the Groupement des industries françaises aéronautiques et spatiales (GIFAS).  According to GIFAS, the 2011 Paris show attracted 151,500 professional  visitors and 204,000 members of the general public, and 3,250  journalists from 80 countries.
You can ride also with our company in style and confort for reasonable price and you will deal with only the professional chauffeur, courteous and knowledgeable drivers. we advise you to book your cars minimum 1 month before the air show . We cover all domestic and international airports (including private aviation) in Paris . We can assist your executives with road-shows; collect potential clients from the airport or take your clients to film  premiers in our nice and clean vehicles.  Our chauffeurs have excellent route knowledge, driving and communication skills. We offer a comfortable and reliable transportation at a  fixed price.
Highlights :
 Meet & Greet arrival inside terminal by our professional driver
 Comfortable cars and Minivans with air conditionin
 Private car transfer operate 7 days a week
 English speaking chauffeur
 Buy the Tickets, and your chauffeur will deliver at your arrival for free
                                                                                                                                                                                                                                                                                                                             Good to know :
 Reservation & Confirmation will be received within 1-2 days
 Price is per car based on 1-8 passengers per vehicle or by Coach
 Reserve minimum 1 day before your arrival or departure day
 The transfer is not wheelchair accessible
 You can plan your trip in Paris by taking a trip, tours or tickets through our website
                                                                                                                                                                                                                                                                                                                             What's Included :
 One Way private transfer
 Taxes, Tolls, parking ( not included for the group with the Coach )
 A door to door Transfer
 Baby seat or Booster for free ( small group only )
                                                                                                                                                                                                                                                                                                                           What's Not Included :
 Tips
 Extra luggage charges ( where applicable )
 Pick up and drop off at address outside of Paris
 A supplement of 20 € from 8 pm to 5:59 am, 35% for public holiday
Reservation form ( reserve minimum 1 day before your arrival or departure day )
You are welcome to complete our online reservation form through our secured Internet pages. Your bank card details will be encrypted  with the SSL (Secured Socket Layer)
protocol.Your bank card details are never be transmitted unencrypted on the Internet. To validate your booking,
your credit card referencesare essential to guarantee your reservation ,your card won't be charged ,except in case of no-show or late cancellation.You will pay to the driver
at your arrival in Paris , or by Credit card (link) when we send you the confirmation
Payment by Credit Card (link)
For payment by credit card, we accept MasterCard,Visa . After the confirmation, we will send you the link that you can pay by credit card.
Paris Webservices offers the 3D-secure and Verified-by-Visa system.This function can be
activated at your bank for Visa or Mastercard . Additional to the printed data on your   credit card ,you will get a passeword to identify you as the real card holder .
Changes  :
Reservation changes,., name change, arrival/departure revisions, and cancellations, must be submitted to Contact us :
By phone at    (0) 9 52 06 02 59 | (0) 1 45 56 91 67 |     E-mail : contactpws [ at] pariswebservices.com 
Office :  12, rue de l'Exposition 75007 Paris    Monday -Saturday : 8 am -6 pm (from April to October ) –  10 am -3 pm (from Nov  to March  )
Hours of operation by phone :  Monday -Sunday  9 am -9 pm  ( by Telephone only )
Booking by E-mail with the reservation form                                                                                     
More than 2 days  : No charged
0 – 2 days : 100% from the total amount due.
No show  : 100% from the total amount due.
As soon as the booking is made , your credit card references are essential to guarantee your booking.
Booking by Payment online
Payment by credit card : by clicking the link on our confirmation for the full prepayment at least 2 days before your scheduled arrival time.

Credit Card accepted : Visa, Mastercard.
Paris Webservices offers the 3D-secure and Verified-by-Visa system.This function can be activated at your bank for Visa or Mastercard.
For any cancellation , the following fees 5% (with the a minimum charge amount of 5 € ) shall be deducted from the refund ( for prepayment )
PRIVATE TRANSFERS CANCELLATION
More than 2 days prior to service: No charge. If you prepaid, 5% is due.
0 – 2 days: 100% from the total amount due.
No show: 100% from the total amount due.
Send us a message